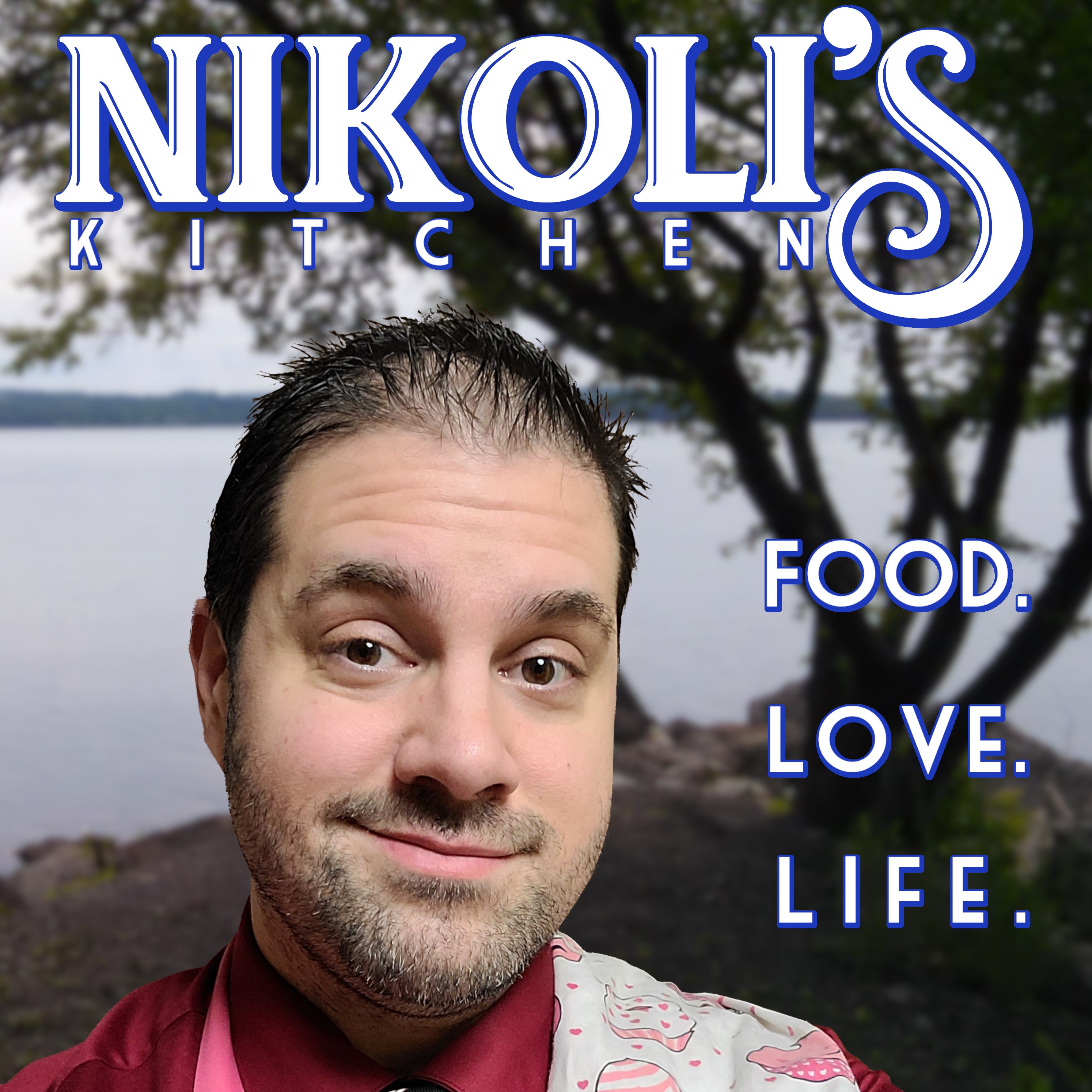 Welcome everyone! This show is all about my journey of positivity and scratch-made food, inside the kitchen and out. I'm not a chef, I'm just someone extremely passionate about food and trying to make the world a better place, one dish at a time. Every episode, I'll talk about what's happening in my world to try to help people, and I'll share a featured recipe for you to make at home. Thank you so much for listening, and thank you so much for coming on this journey with me.
Episodes
Wednesday Jun 15, 2022
Wednesday Jun 15, 2022
CW/TW: In this episode I talk about suicide and death. If you're struggling right now, I promise you, you're not alone. Please reach out and talk to someone today. In the United States, you can call the National Suicide Prevention Lifeline at 800-273-8255. If you're not in the U.S., there are resources in your country that can help you. Please don't ever give up, no matter what. You are not alone. 
This month's patreon donation (with a match from me) was made to the American Foundation for Suicide Prevention. Learn more about AFSP and make a donation yourself at https://afsp.org/. The donation was made in Richard Nadolny's name. Richard was the narrator of the Oz 9 podcast which I am a huge fan of. Please check out the show and start listening today at https://oz-9.com/.
Welcome back everyone to the first Quick Bite in quite a long time! In this week's episode I'm finally getting a chance to tell you about this beautiful tomato zucchini salad I concepted months and months ago to pair with a crispy panko-crusted salmon dish. This one's super easy to throw together with not many ingredients, and it's super calorie-friendly too. Give it a try and thank you so much for listening!
Featured Recipe for this Episode
4 cloves of garlic, minced
Fresh dill, chopped (optional)
1 T lemon juice
1 T cracked black pepper for salad
1 t salt for salad
1 T olive oil
2 c green zucchini, quartered
32 oz container of mozzarella pearls (optional)
2 c sweet cherry tomatoes, halved or quartered

Preheat your oven to 400°.
Place your zucchini in a large bowl and drizzle over your olive oil and add some salt and pepper- NOT the S&P you've reserved for the salad itself. 
Roast them on an elevated rack on a baking tray in the center of the oven for 10-12 minutes.
Place them on the top oven rack and turn the broiler on high.
Broil until they start to blister and caramelize, then remove from the oven. Allow them to cool. 
Chop your zucchini and tomatoes to be the same size as the mozzarella pearls, if you're using them. Keep your chopping consistent so your bite is consistent.
Add the garlic, dill, lemon juice, salt, and pepper.
Toss everything together until well-coated and serve immediately.

Yield: 4 cups
Calories per Serving: 102 per 1/2 cup- omitting the mozzarella from the recipe makes it only 32 per serving.

Variations:
Replace the dill with basil and drizzle a balsamic reduction over this for an elevated caprese-style salad.
Replace the lemon and dill with lime and cilantro and add in a teaspoon of chili powder or cayenne pepper for a fresh salad with a little kick.
Grill your zucchini instead!
Important Links
(All links open in a new window)
Main Website
Subscribe on Patreon!
Livestream for the Cure
Join my Discord Community!
Podcast RSS Feed
Like my Facebook Page!
Follow me on Twitter!
Follow me on Instagram!
Join my Facebook Group!
Subscribe to my YouTube Channel!
Follow me on Twitch!
Listen on

Apple Podcasts
Goodpods
Spotify
Google Podcasts
Pandora
TuneIn Radio
iHeart Radio
Spreaker
PlayerFM
Stitcher
Podchaser
Guest Appearances
I was honored to sit down with Ashlee of the Rabbit Ears TV Podcast again to talk about all things Big Little Lies! Check it out at https://www.netflixnswill.com/rabbitears/2021/8/31/big-little-lies.
I had the amazing opportunity to sit down with Em of Verbal Diorama to talk about Anchorman: The Legend of Ron Burgandy and we had a blast. Please tune in at https://www.verbaldiorama.com/episode/anchorman-the-legend-of-ron-burgundy!
It was amazing to go back home again and sit down with Justin and LoySauce to review Spider-Man: No Way Home! Tune in to this very NSFW episode at https://epicfilmguys.podbean.com/e/efg-classic-nick-loysauce-return-for-spider-man-no-way-home-review/!
I headed back to Epic Film Guys again and joined Justin and the SAUCE for a review of Matt Reeves' The Batman! Check out the review at https://epicfilmguys.podbean.com/e/efg-classic-the-batman-review-special-edition/!
Credits
Intro "Midnight in Carmel" by Wendy Marcini. Licensed from Epidemic Sound. Check out her amazing music at https://open.spotify.com/artist/4CaTfk4pRkpA8A9gXamYg2.
Outro "The Climb" from Music for Makers. Sign up and get a royalty-free song delivered to your inbox every Monday at www.musicformakers.com!